Santa Claus is coming to town!
7th Dec 2018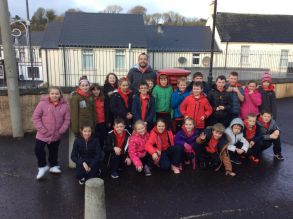 'It's the most wonderful time of the year!'
DPS pupils worked hard this week and wrote amazing letters to Santa. As well as asking Santa for this year's presents, children also took the time to thank him for last year's presents and to also explain how their behaviour had been this year.
As a school we enjoyed a beautiful walk to the village to post our letters.
We also want to say a huge thanks to Christine Fulton of Fulton's Shop who very kindly gave each child a chocolate, a lovely gesture.
Fingers crossed Santa receives our letters! :)
Donemana Primary School, 31 Longland Road, Donemana, Co Tyrone, BT82 0PH | Phone: (028) 7139 8633 | Email: ghay546@c2kni.net