Welcome to Donemana Primary School!
"We endeavour to provide a balanced education, to encourage and enthuse pupils to develop their individual personalities and potentials to the full."
G Hay, Principal
Latest Photographs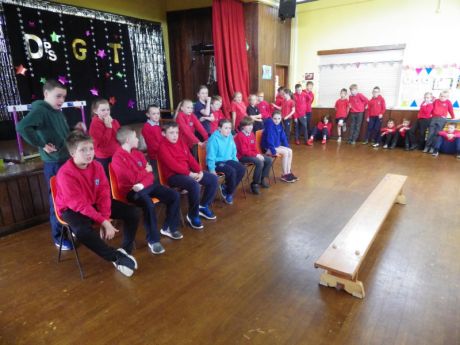 Small bricks and big bricks.
Wearing trousers, not wearing trousers.
Boys, not boys!
Blue eyes, not blue eyes.
Blond hair, not blond hair.
Wearing glasses, not wearing glasses.
Small bricks, not small bricks.
Girls, not girls.
Red, not red.
Boys, not boys.
Sorting for yellow and red.
Sorting for spheres and cylinders.
Shapes that roll and don't roll.
Names that start with 'c' and names that don't.
Really using their thinking skills now!
What great sorting ideas!
We accept Childcare Vouchers. Employers For Childcare Vouchers is the only Childcare Voucher provider that is a Social Enterprise, therefore 100% of its profits are reinvested into its charitable activities: advice and information services for parents on childcare and work-related issues. Visit their website by clicking the image above or call freephone 0800 028 3008.
Donemana Primary School, 31 Longland Road, Donemana, Co Tyrone, BT82 0PH | Phone: (028) 7139 8633 | Email: ghay546@c2kni.net